1. Round Frames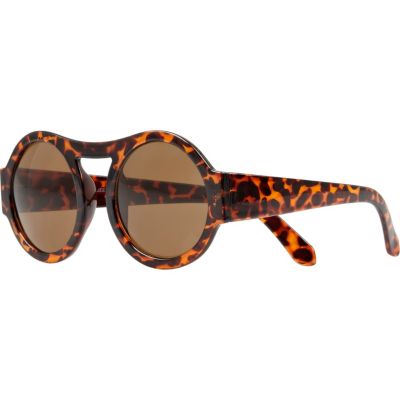 One of the biggest trends in eyewear for spring 2013 is for round frames. Small, medium, and large frames are all in fashion, as long as they have that sleek circular shape. A pair of round frames is just what you need to give your outfit a retro-inspired feel this spring. Round frames can be hard to pull off so make sure you experiment with different sizes to find the frames that suit you best.
2.Cat Eye
Cat eye frames have been in fashion for a while now but this spring they'll be everywhere! They were a popular choice on the spring runways and are perfect for creating a glamorous, ladylike look. You can't go wrong with classic black or a pop of color
2. Oversized Frames
Bigger is better when it comes to eyewear trends this spring. Oversized frames are all the rage with square, slightly rounded shapes being the most popular option. Big sunglasses are perfect for acting all dark and mysterious, while larger spectacles are perfect for channelling your inner hipster.
Sunglasses are always in season as long as there is sun. What will your spring time trend be?
For more fashion visit us at www.Bronzemagonline.com